Here's the guest post I did over at
Two Yellow Birds Decor
a few weeks ago for Jill's Blog Birthday Bash. These are simple and adorable decorations that are perfect for a birthday party, baby shower, or wedding. I've been making tons of these, and tons of mini poms for cake toppers (tutorial to come) for my friends wedding coming up in a week and a half!
Tissue Paper Poms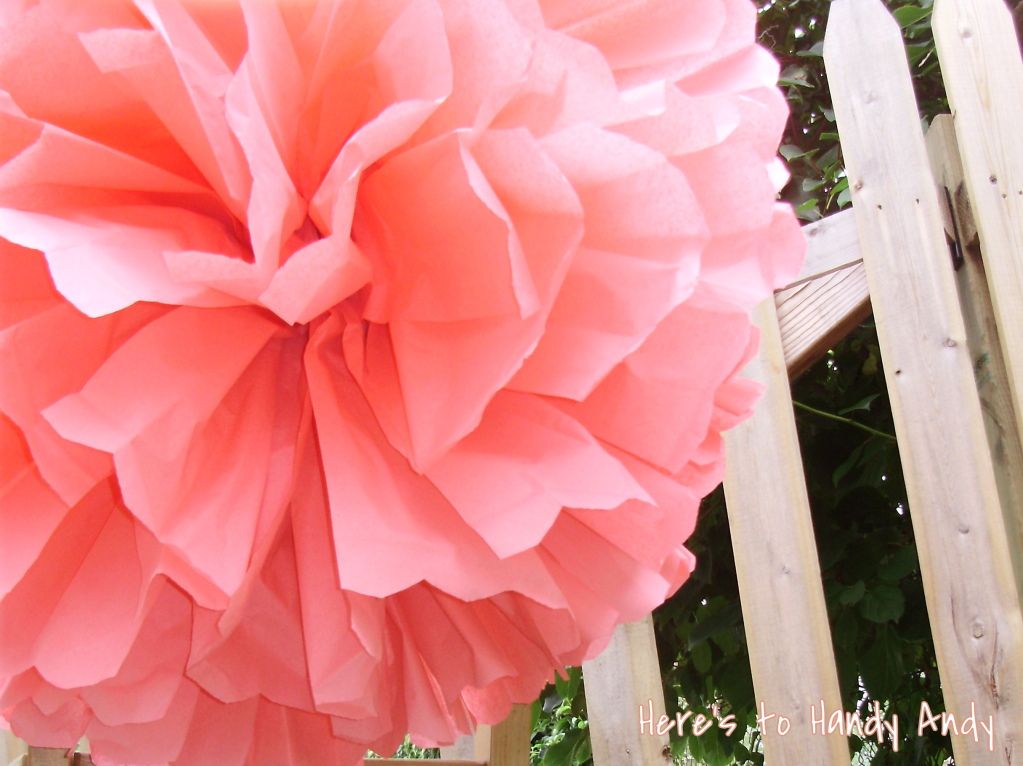 The best part about these is that you probably already have everything you need to make them!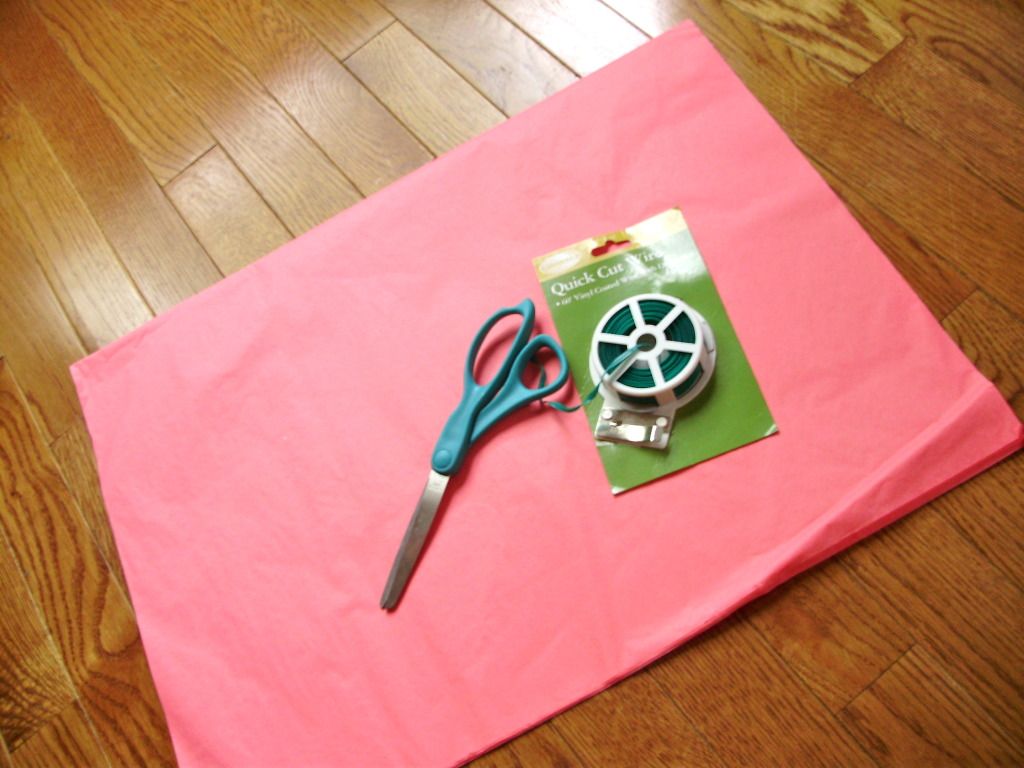 Here's what you need:
Tissue paper
Vinyl coated wire or twisty ties
Scissors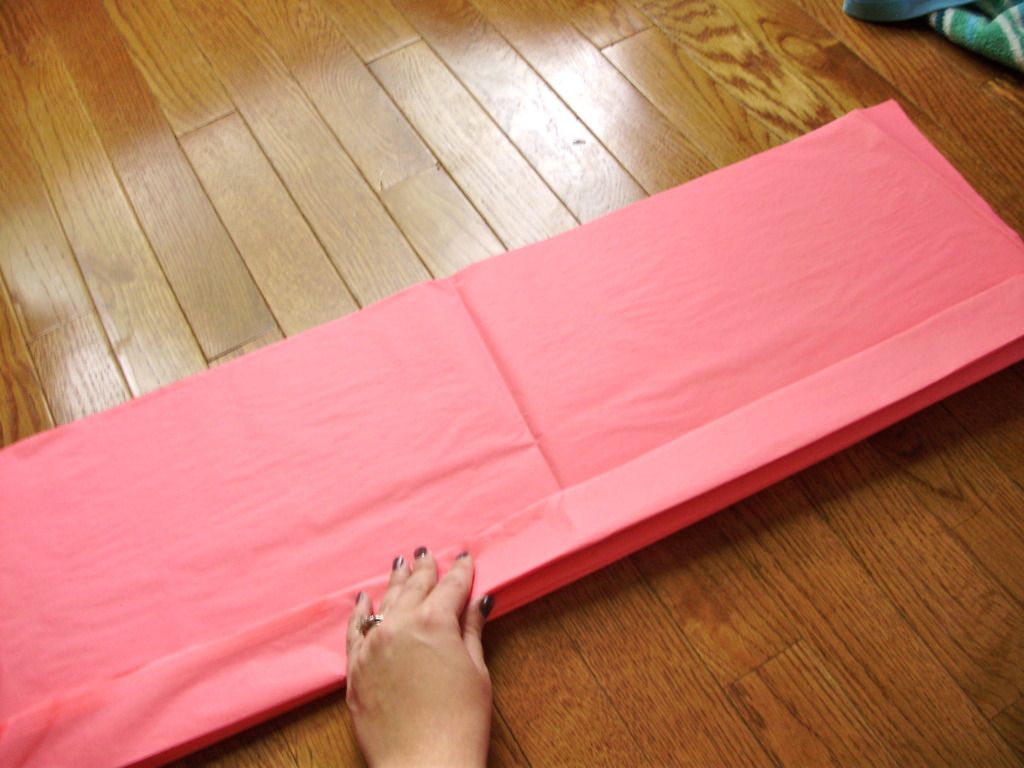 Layer 8-12 sheets of tissue paper and begin folding it like a fan.

Then fold the tissue paper in half and tie the wire around it.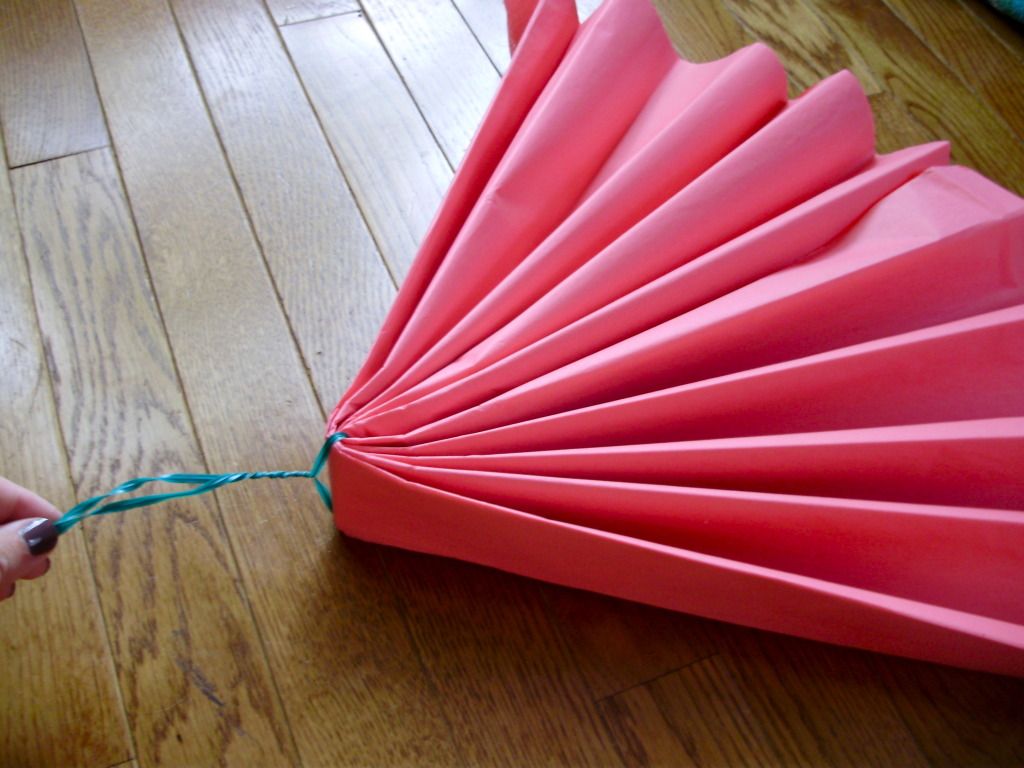 Make one cut at the middle fold of each section, to cut the sections in half.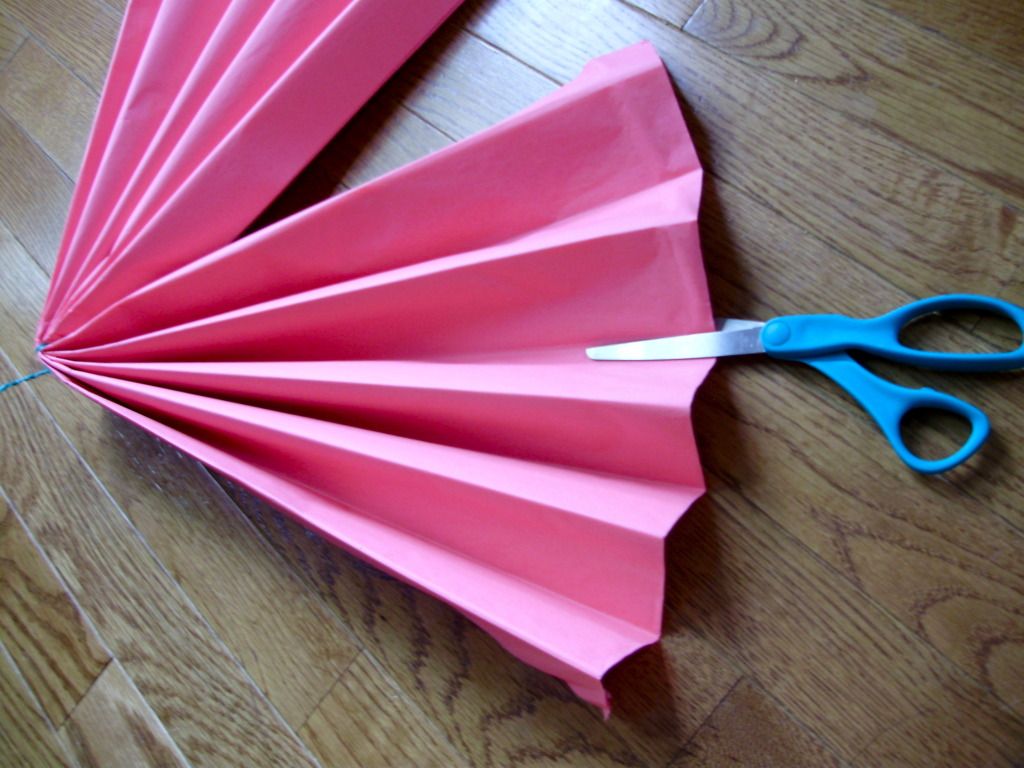 You'll end up with four sections of fold. At this point take each section and start separating the layers.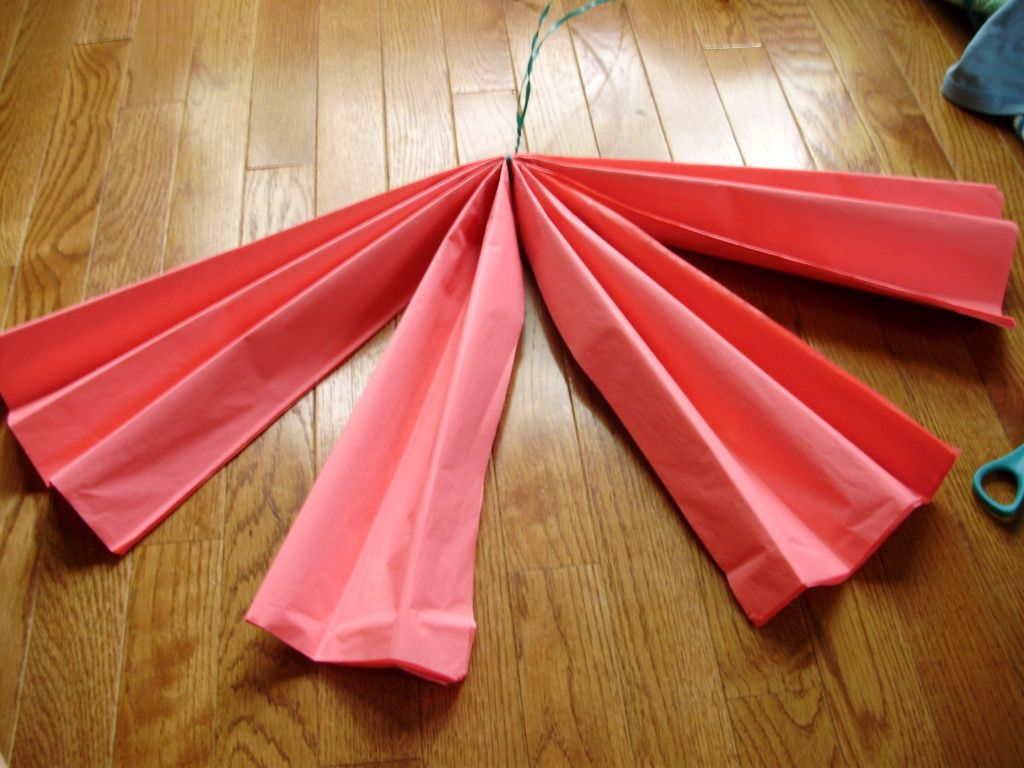 After they are all separated, gently pull the layers in different directions and fluff them. You can fluff them all around so you end up with a round pom, or leave a flat side to hang on a chair or use as a table centerpiece. I left mine flat on one side.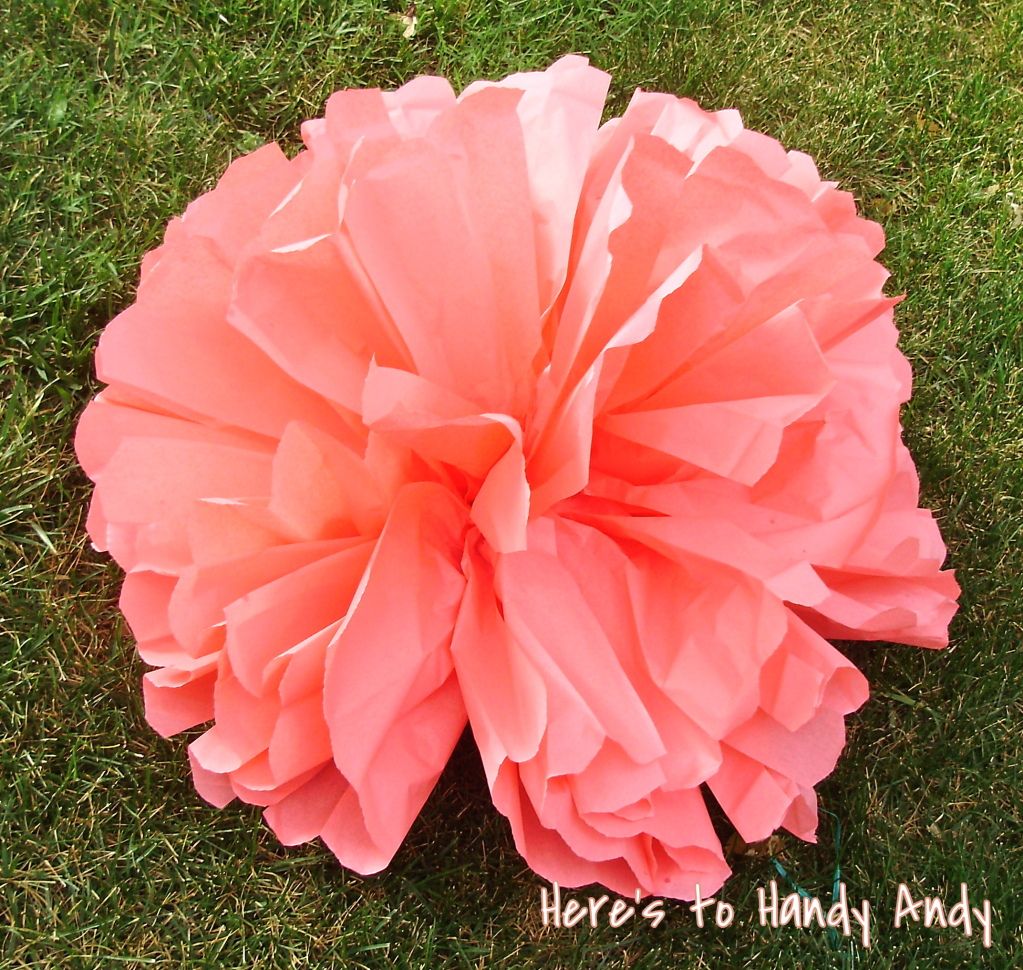 Sorry the pictures aren't great, but I hope you get the idea.